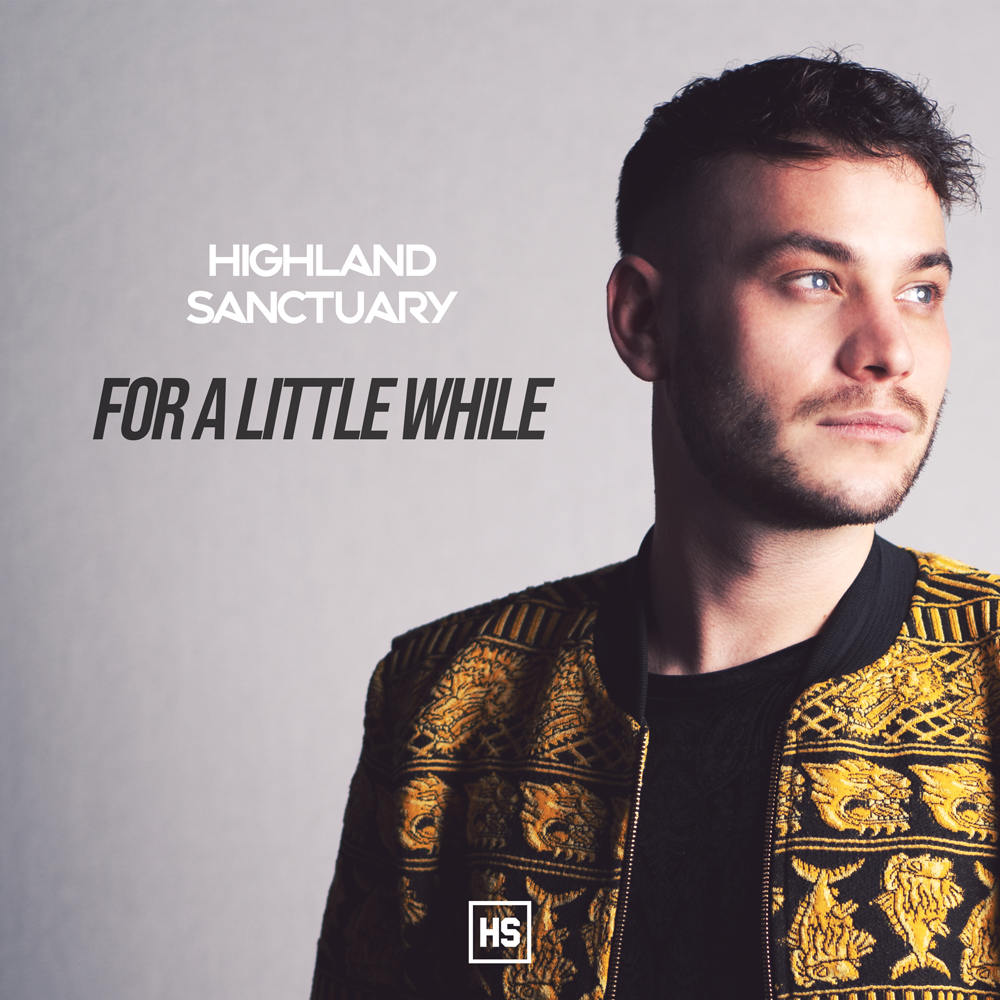 For a Little While (EP)
The EP "For a little while" is a first summary of the new chapter of Highland Sanctuary. After the first songs, mainly in the sound of pop with Irish sound influences, a development towards country music became apparent. Already with the songs "What can i say" and "SCARS" soft country influences were recognizable. In March 2021 with "Weekend" a first song clearly in the country music was published.
Highland Sanctuary: "As a one man project, I'm not a band in the normal sense, but I'm also constantly trying to refine myself, to develop new and to let current trends flow in." So also the country sound of the musician from Switzerland is not trapped in fixed patterns of this music style.
"I grew up with country music through my father's Nashville productions and I combine this with my work as a producer in pop, hip hop and dance genres." This is actually what Highland Sanctuary is doing, just as the new international country generation is doing.
The title song "For a little while" is a motivational song. It should show that you should consciously take time to relax and not lose yourself in frustration. Sometimes it is enough to close your eyes for a short moment and enjoy a song like this.
The EP "For a little while" will be released on July 16, 2021.
GERMAN
Die EP "For a little while" ist eine erste Zusammenfassung des neuen Kapitels von Highland Sanctuary. Nach ersten Songs, vorwiegend im Soundgewand von Pop mit irischen Soundeinflüssen, zeichnete sich eine Entwicklung zur die Country Musik ab. Bereits bei den Songs "What can i say" und "SCARS" waren sanfte Countryeinflüsse zu erkennen. Im März 2021 wurde mit "Weekend" anschliessend ein erster klar in der Country Musik anzusiedelnter Song veröffentlicht.
Dazu Highland Sanctuary: "Ich bin als One Man Projekt nicht eine Band im normalen Sinne, aber auch ich versuche mich stetig zu verfeinern. neu zu entfalten und aktuelle Trends einfliessen zu lassen." So ist auch der Country Sound vom Berner Highland Sanctuary nicht in festen Mustern dieses Musikstiles gefangen.
"Ich bin durch die Nashville Produktionen meines Vaters sozusagen mit der Country Musik aufgewachsen und kombinieren dies mit meiner Tätigkeit als Produzent im Pop, Hip Hop und Dance Bereich". Dies tut Highland Sanctuary eigentlich genau so, wie dies die neue internationale Country Generation eben auch tut.
Der Titelsong "For a little while" ist ein Motivationssong. Er soll aufzeigen dass man sich bewusst Zeit zum entspannen nehmen soll und sich dadurch nicht in Frustration verliert. Manchmal reicht es auch einfach die Augen für einen kurzen Moment zu schliessen und einen Song wie diesen zu geniessen.
Die EP "For a little while" wird am 16. Juli 2021 veröffentlicht.
More keyboard_arrow_down
Less keyboard_arrow_up
---
Purchase album keyboard_arrow_down
---